Collaborative
Spatial Design
Arkio enables anyone to create, collaborate and review using VR, desktop and mobile. Design interiors, buildings, virtual spaces or game environments and make better design decisions faster.
Download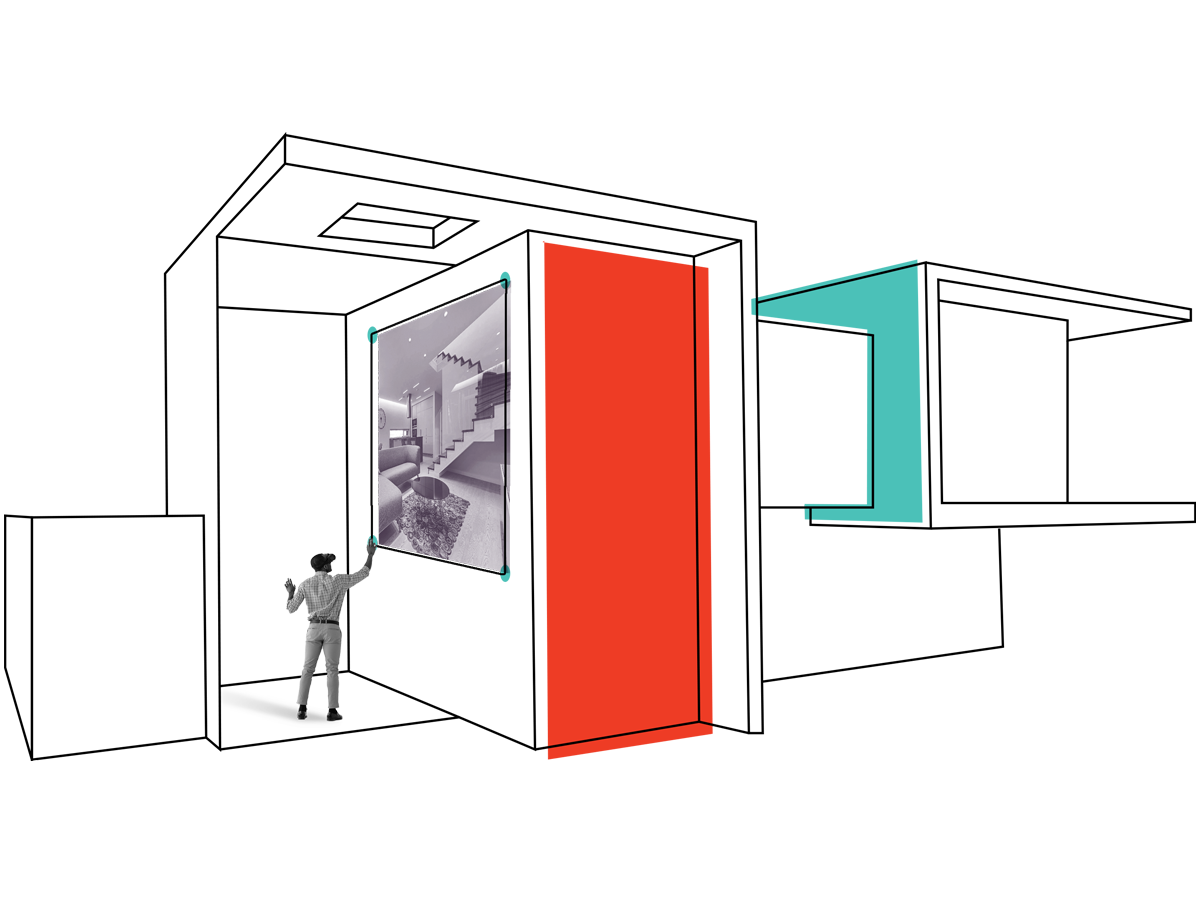 Fast solid modeling

Real-time boolean operations and parametric volumes that give the feel of working with physical objects that slide, snap, glue and stack.

Cross-platform collaboration

Brainstorm design ideas together, experience and present from inside virtual reality or on your desktop, tablet or phone - everyone can join in.

Seamless workflow integration

Explore and sketch on top of 3D models and scenes from Revit, Rhino, Unity and other 3D tools, then export your work back when ready.
Design
together
Work with people wherever they are in the world using VR headsets, desktops, phones and tablets. Try out new ideas, markup existing Revit and Rhino models, present design options, discuss and decide. Save time, save money and avoid costly misunderstanding.
Intuitive &
simple
Stack and glue shapes as if they're real objects then carve, stretch and skew them in any way possible. Don't like some part of your design? Just throw it away.
Mix realities
With Arkio on the Meta Quest you can seamlessly blend your physical and virtual environments. Draw new walls in your physical space, create windows through physical walls, place virtual furniture and even sketch entire house extensions on top of the real world.
Use Arkio anywhere
Sketch your next big idea and collaborate wherever you want. Arkio works on wired and mobile VR headsets as well as on your tablet, phone and PC. Create at your desk, a job site or at the beach - the choice is yours.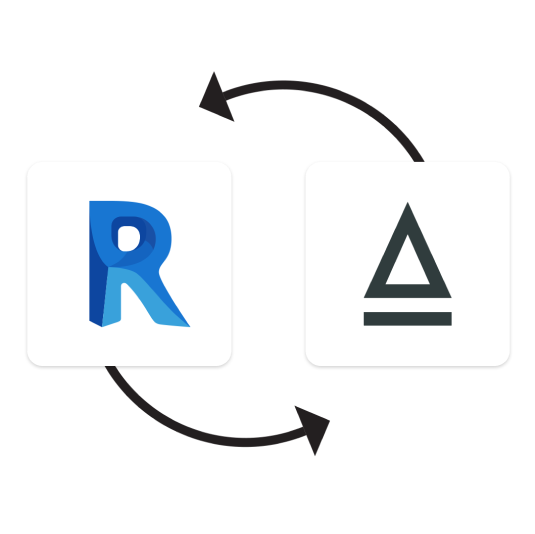 Revit and Arkio: A perfect match
Arkio fits right into your workflow and augments the way you already work. Import Revit models, context, maps, OpenStreetMap buildings, images or program data. Then export your new design back into Revit as proper Revit geometry and visualize your work in Enscape.
Read more
Arkio plays well with other 3D tools
With plugins for Unity, Rhino and SketchUp and integration with BIM 360 it is easy to bring your models into Arkio and work on them in VR, on desktop, tablet or phone. Sketch new geometry, annotate and collaborate with others, then easily export your work back.
Rhino

SketchUp

BIM 360

Unity
What people are saying about Arkio
We had an opportunity to pitch for another high-profile project and said we need Arkio for this. We used Arkio, pitch was succcessful and we won the project.
Read more

Ernesto Pacheco
Director of Visualization, CannonDesign
Arkio is an unprecedented design tool that advances the way our teams work digitally. It removes the barriers we face with siloed modeling processes with an intuitive platform that connects our different design workflows into a collaborative immersive environment.

David Morgan
Designer / VR Specialist, Sasaki Associates
Arkio is the first truly viable tool for architectural modelling in VR and a step ahead of more photo-realistic VR tools that provide only limited options for design.

Greg Davey
Director, Davey + Smith Architects
Arkio is a perfect and simple tool for teaching and learning VR. It allows us to engage learners from novice to expert VR users to design and collaborate in VR, and to interact with their 3D scanned models and immerse in their scanned environment without programming skills.

Ann Stevens
Lecturer of UX, Games & Interactive Design, TAFE Queensland
I am an aspiring designer, who enjoys creating in VR. Using Arkio, gives me the space to showcase my imagination with endless possibilities to build. As I enhance my craft, I am eager to share my unique vision and designs with the world.

Roshon Butts
Concept Designer
Arkio is a game-changer in design and design communication. Bringing clients into a shared VR experience to talk about their space and possibilities helps us communicate the design process in spatial and visual way. I am also impressed with the continuous updates and expanded functionality that the team deploys. Arkio is truly a tool made by and for designers.

Hugh Soward
Innovation Specialist, OPN Architects
Model at
any scale
Seamlessly transition between designing with scale models or at human scale. Grab entire skyscrapers with your hands or raise the ceiling height while standing inside an apartment at human scale. Arkio gives you design superpowers.
A new way to play with
design options
Creating multiple design options is a breeze with Arkio. Just duplicate your model, make changes and see both the original and the new version presented side-by-side on the models viewer.
Visualize programs and requirements
Apply program categories to shapes and see how close you are to meeting client requirements. See how area sizes update dynamically as you stretch shapes or carve into towers.
Different ways
to use Arkio
Urban design
Move and reorganize buildings while keeping track of all area size requirements, then jump inside the model to see the spatial impact of your designs from human scale.
Massing studies
Create and edit shapes by sculpting them into your desired design. Explore different options together and export the outcome to other 3D design tools.
Architecture
Explore architectural ideas by rapidly prototyping multiple designs with your team while standing inside your design ideas. Load 3D models from other design tools to experience their spatial impact and easily make new suggestions based on your insights.
Space planning
Load your design requirements from Excel to quickly explore different configurations in Arkio. Then export the result to Excel and 3D design tools such as Revit as native geometry with program data.
Interior design
Rapidly prototype your architectural contours in Arkio and add walls, carve openings and place furniture. Jump inside your design to see how your spaces feel and make adjustments accordingly
Get work
done fast
Select tools using simple gestures

Model with one hand or two hands, the choice is yours

Quick access to your favorite primitives and materials

Use tools from a distance or grab shapes that are up close
Built-in library of
assets designed for
mobile devices