Arkio for immersive design reviews

Johan Hanegraaf
August 1, 2023
Unity announced the sunsetting of Unity Reflect, its AEC design review platform in August 2023. As a close partner of Unity we're happy to share that the Unity team recommends Arkio as an alternative for Unity Reflect to its existing customers.
Reflect users looking for ways to host collaborative design review sessions that work across multiple devices can now use Arkio instead.
About Arkio
Arkio is a collaborative spatial design tool that allows users to review and design buildings, urban plans and interiors using VR, AR, PC, Mac and mobile devices. Similar to Unity Reflect, Arkio offers extensions for Revit, BIM 360 / Autodesk Construction Cloud, Rhino, SketchUp and Unity so you can import existing models for design reviews but also sketch new design ideas on top of your projects. Arkio's plugins are bidirectional so you can also export designs and annotations made in Arkio back to your original design tool to continue the work there. We've worked closely with the Unity team to offer most of the design review features that you love from Unity Reflect and more. Arkio can also be used to e.g. sketch new design ideas or to place 3D models in the real world using mixed reality devices like Meta Quest.
Making the switch from Unity Reflect
Over the last few months we've been working with Unity Reflect Review users to understand what features are most important and get their feedback on Arkio. One company that has already made the switch from Unity Reflect to Arkio is Norconsult, a multidisciplinary engineering and design consultancy firm in Norway.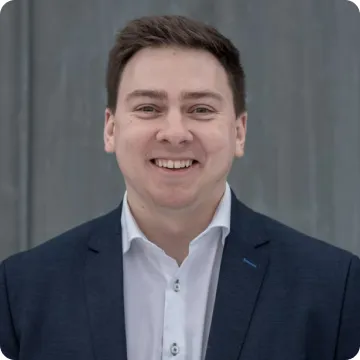 Marius Jablonskis, Digital Transformation Leader at Norconsult
"It just works! Arkio seems designed to be used and is easy to learn. The fact that one license owner can invite many participants for "free review" helps to scale this solution and has made it possible to implement Arkio on a live project overnight. The next morning customers were already collaborating in VR and AR with the whole manager group. Great success!"
Next steps
One of the most frequent requests we have received from Unity Reflect Review users has been the ability to load e.g. Navisworks and IFC files directly into Arkio. While this is not something we currently support we are happy to share that we're working on this together with the Unity team as well as a number of other exciting features so keep an eye out for future updates!
We would be happy to give you an online demo of Arkio as a Unity Reflect replacement and answer any additional questions you may have. Feel free to fill out this contact form or drop us an email at hello@arkio.is and we will get back to you shortly.
FAQ
What is happening to Unity Reflect?
Unity Reflect is sunsetting and will be supported until the end of 2024. Existing Unity Reflect Review customers are recommended to migrate to Arkio instead.
What is the difference between Arkio and Unity Reflect?
Arkio, like Unity Reflect Review, can be used for reviewing designs from various design tools but can also be used for sketching and brainstorming new design proposals. You can work in Arkio from VR, AR, PC, Mac and mobile devices and even use hand tracking and mixed reality on the latest headsets to interact with your designs. Arkio requires a floating license to import larger models or host meetings as an editor, you can also invite up to 24 free users of Arkio to join your meetings as a viewer.
What design review capabilities does Arkio offer?
In Arkio you can load 3D models, save viewpoints, sketch design suggestions as 2D and 3D lines, volumetric shapes or import 3D geometry that can be moved like physical objects. You can section your 3D models and query the BIM data exported from Revit or BIM 360 / Autodesk Construction Cloud. You can also add notes on your designs that we plan to further enhance with additional issue management and exporting features in our next releases together with better ways to filter and view your imported geometry.
How large 3D models can be imported into Arkio?
The devices you plan to use Arkio on determine the maximum geometry that can be loaded in a scene. On Meta Quest or iPhone you can currently import models up to 1,5M polygons. We are working on technologies together with the Unity team to support loading of even larger models into Arkio.
How do I transition from a Reflect license to Arkio
Remaining Unity Reflect licenses will still be valid for one year after your last billing. You can contact your Unity representative for any questions you may have regarding your existing Unity Reflect licenses. Arkio requires a new floating license. You can learn more on our pricing page or start a 14-day free trial from Arkio to try this yourself. We're happy to discuss our licensing options and any additional questions you may have, feel free to leave your contact details here or drop us an email at hello@arkio.is and we'll get in touch with you.